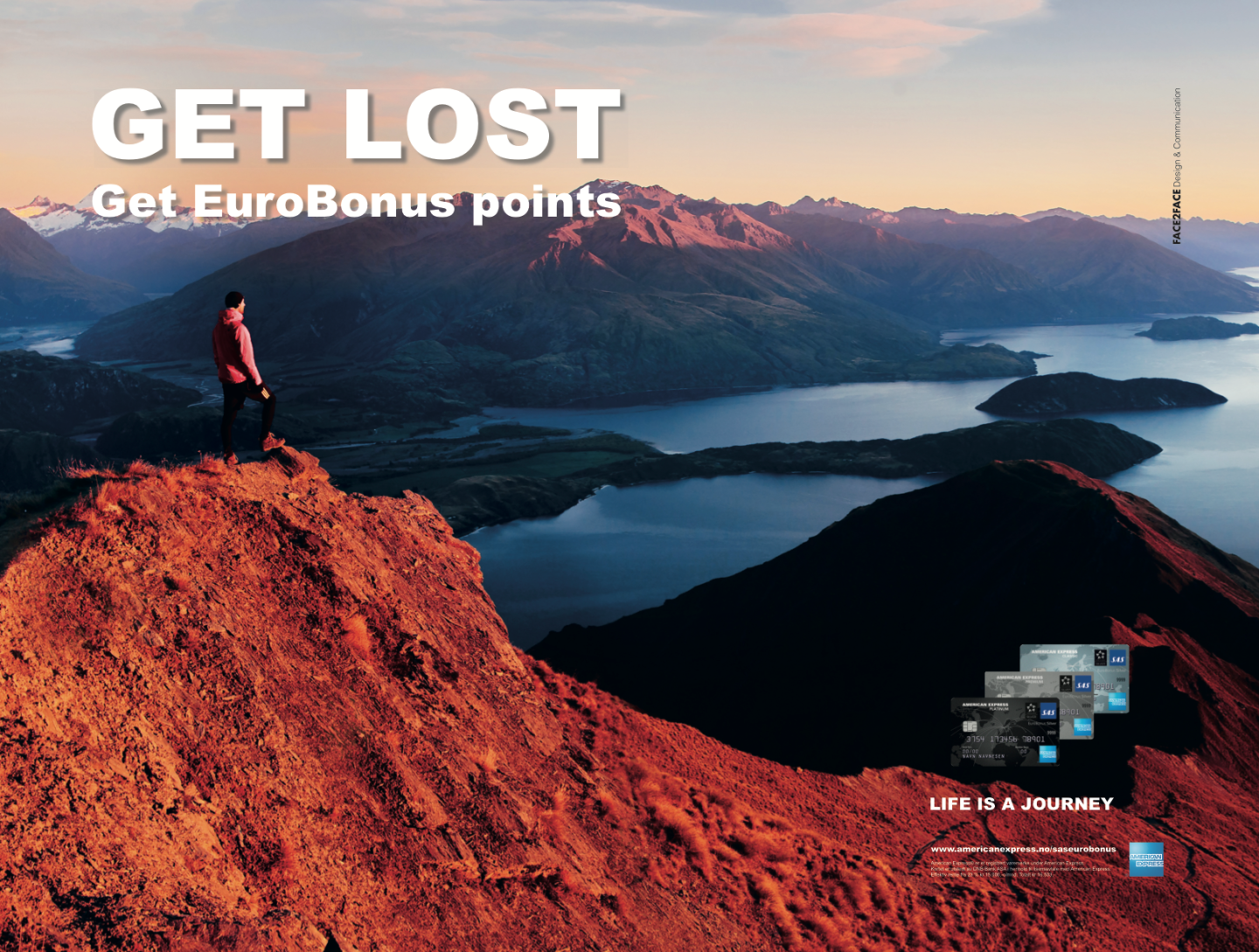 CAMPAIGN DESIGN: AD Tommy Løland, designer Tone Emblemsvåg, Strategy director Jørgen Annonsen and Account director David Karlsen designing new campaign for American Express.
Get Lost in the North of Norway
You have probably seen the billboards: Scuba diving with the big, blue whale, or the climber on top of the red mountain. The Get Lost-campaign makes you feel the tingle – it makes you curious and adventurous knowing you could be the one to make that trip.
Face2face designed and implemented the multichannel concept "Get Lost" for American Express. The campaign is a creative concept with a clear strategic approach, suitable for all media channels. The idea is to visualise members of American Express as they explore the power of the brand and the membership effect. The goal is to make the defined target groups aware of the unique product qualities, generate positive word-of-mouth and recruit new American Express-members.