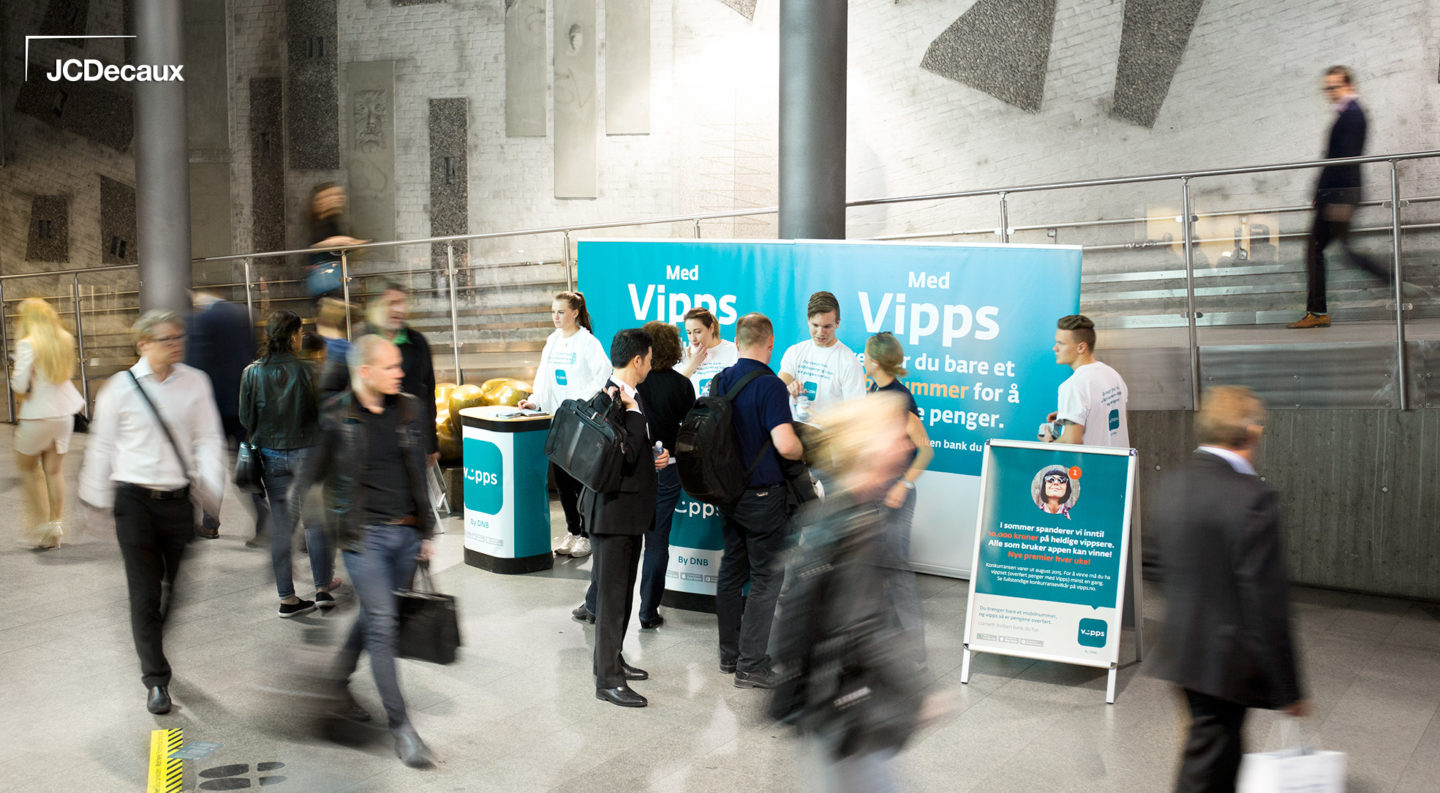 CHANGING BEHAVIOUR: Senior PM Kari-Ann Johnsen and the rest of the team launching Vipps.
VIPPS - a huge user success and a marketing triumph
Vipps is by far the most successful mobile pay system in Norway with more than 2.1 million users and 250 000 transactions every day. But it doesn't happen by it selves. If you want people to use your new technology, and not just be aware of it or download it – you need skilled promoters explaining how it works and showing you on your device how you actually can make that transaction. Then we talk about how an app can change you everyday life.
Face2face participated to the launch in June 2015, visiting 12 cities and 20 locations in 4 days. Since then we have been to football matches, festivals, concerts, shopping malls and universities – helping people change their behavior towards banking and payments.