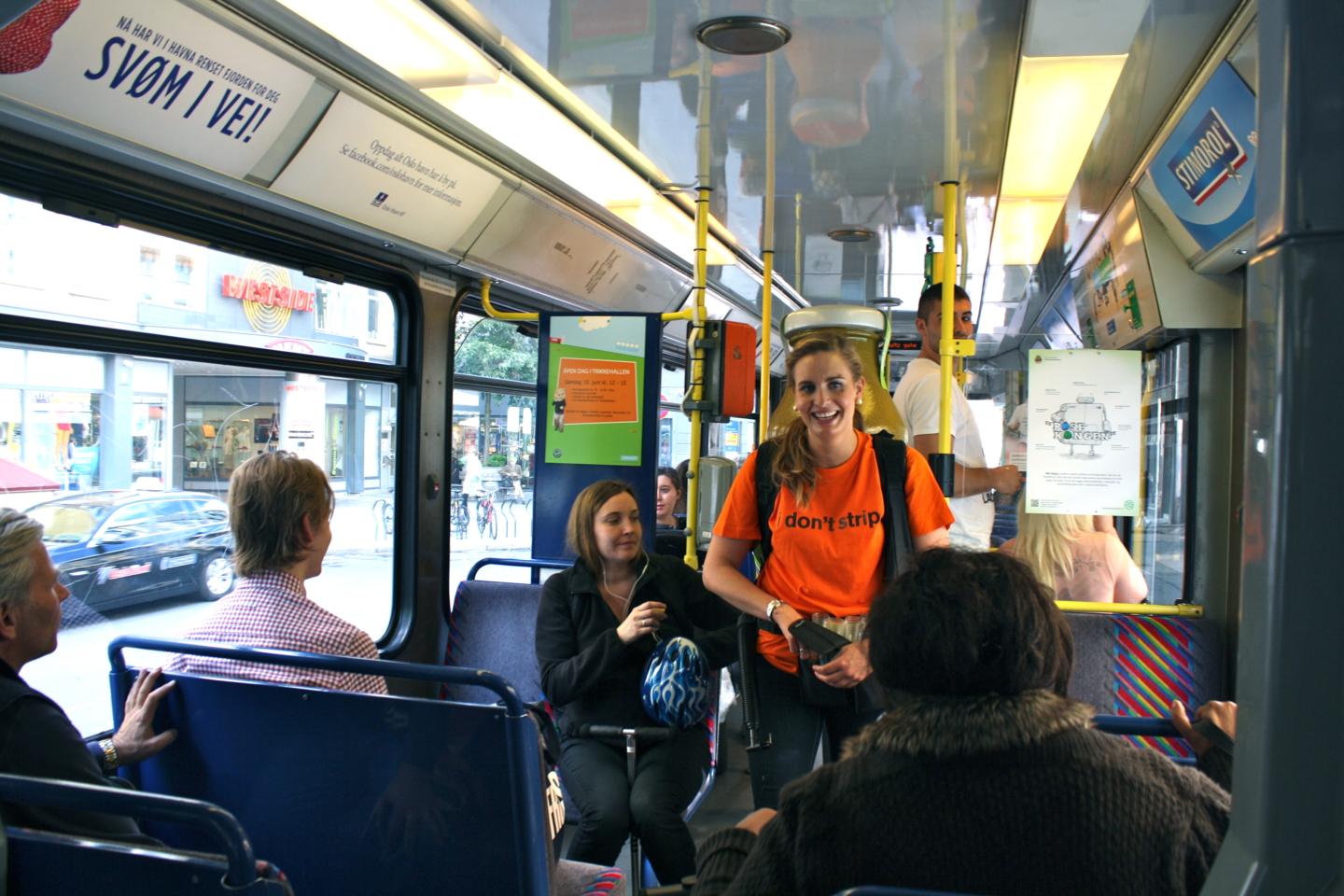 HAPPY DAYS: Instant smoothie sampling for everyone.
How about being served a pure, invigorating fruit smoothie early Monday morning on your way to work?
When we did this for Froosh within a wide range of locations in Oslo – at trams, on buses, in shopping streets, at business areas, in parks, at the central railway station –  the results were scrumptious! With 7,500 samples on one day, it seemed like the collective climate suddenly changed. Our promoter team set a new standard for the week.
A taste for happiness.