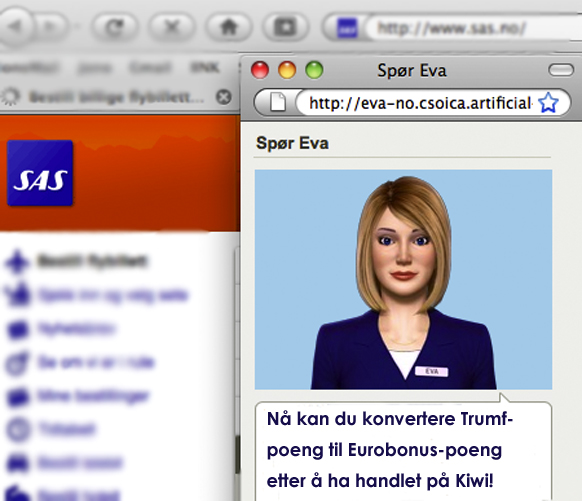 The robot hostess Eva from SAS' webpage brings good news.
To create synergies between target groups is often of a huge value to increase customer loyalty and turnover. SAS Eurobonus is now collaborating with Norgesgruppen's loyalty programme «Trumf» through the campaign Face2face is performing in selected stores.
At Kiwi, Spar and Joker our promoters are talking on behalf of SAS to curious customers, who happily discovers that Trumf-points they get by shopping groceries may convert to SAS Eurobonus points!