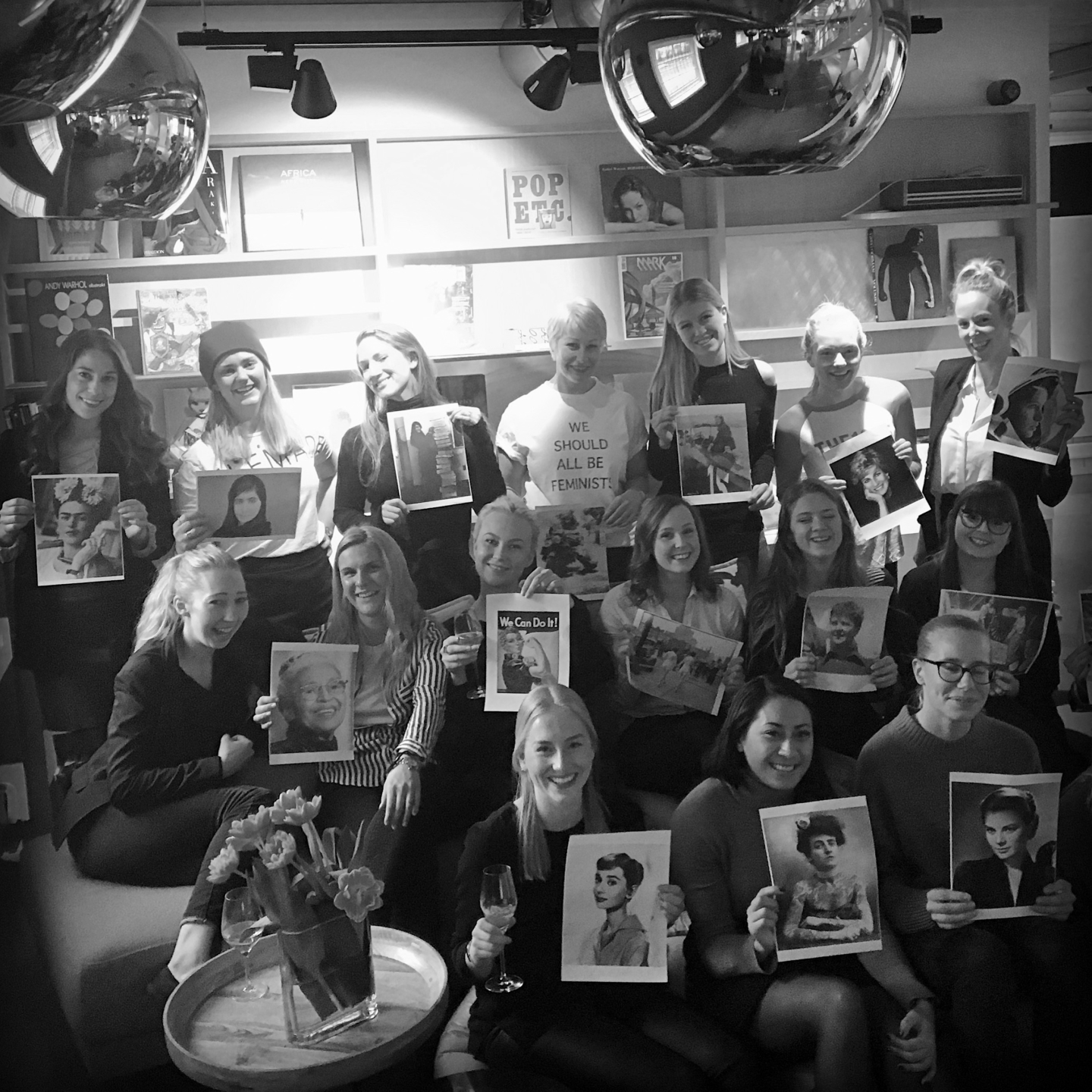 8th of March workshop at Face2face: Thya Ellingsen, Marie Thorsen, Ingrid Svoren, Kari-Ann Johnsen, Anja Ebbesen, Maren Borander, Julie Lie Karoline Almvik, Tonje Lerfall, Anita Birkeland, Synne Høgenes, Mathea Roland, Michela Sala Anne Staaby, Kelly Cecilie Hoang, Henriette Grøttumsbråten
International Women's Day at Face2face
Face2face honours the tradition of celebrating the International Women's Day, gathering employees at the HQ for a women's rights workshop.
Our staff consists of people engaged in issues concerning equality and diversity, so we took the opportunity to meet and mingle and upgrade our competence on the subject. We started out with a short history lecture on pioneers who fought for women's rights, providing the privileges we all experience today. We followed up with speed debates on several subjects. This made a good training area in debate technique, and at the same time we got insight in different thematics.
Later in the evening we participated at the http://www.sheconference.no/, honouring the female entrepreneurs and leaders who continues to develop our society today. We were also proud to support our director of field marketing, Julie Lie, who was nominated for the She Conference award.