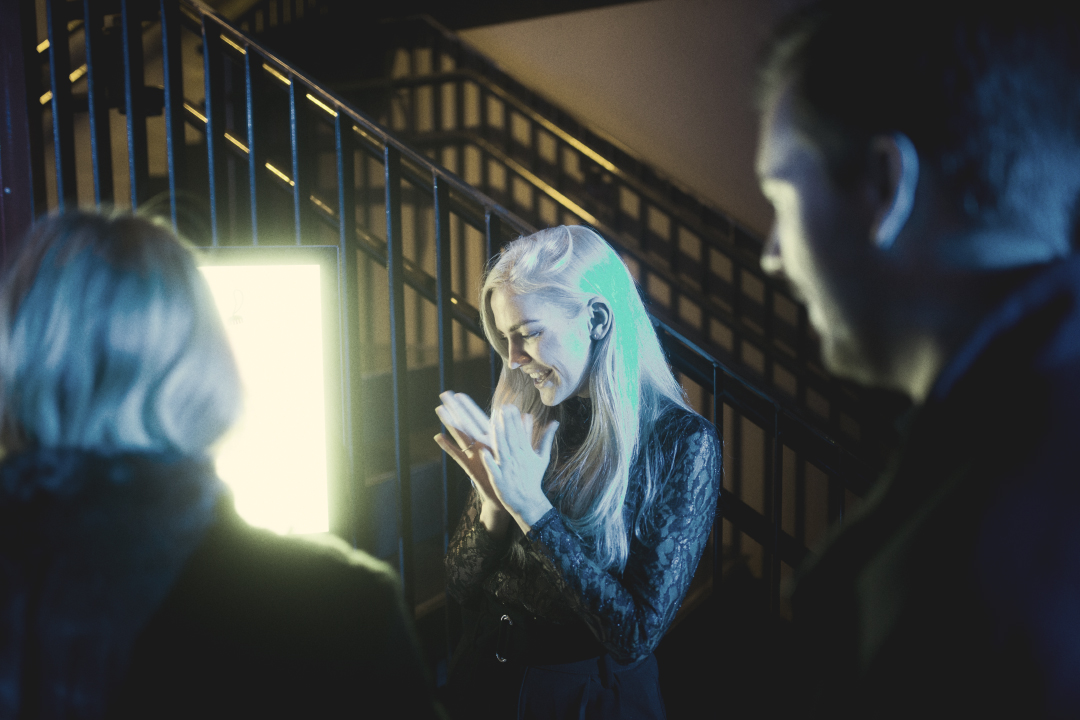 CHRISTMAS SPIRIT: Project manager Karin Eurenius at Warner Music event.
Absolute Party at Warner Music
You'll never get the right Christmas spirit without the perfect Christmas music. And the people from the industry would know which one. Face2face teamed up with Warner Music at their Absolute Christmas event to spread that special feeling for the holidays. We handed out giveaways, generated leads and organized a competition with the possibility to win an iPhone 7.