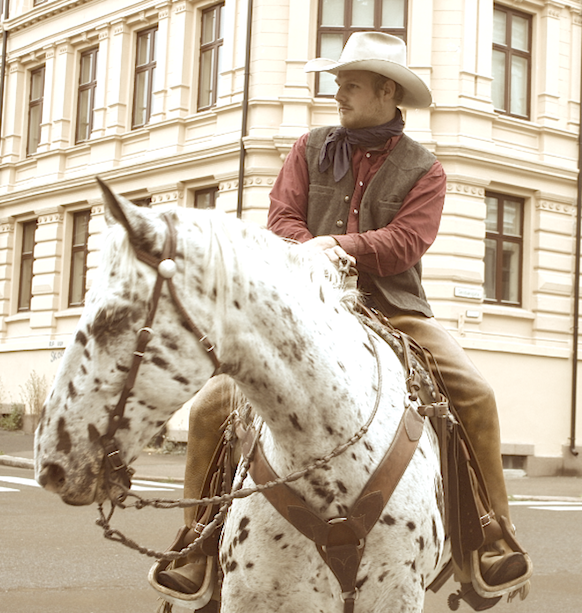 Photo: Face2face
Face2face makes music video
 On Monday the 6th of August Face2face created a music video for Warner Music and the band Camp Sounds.
– It's quite special to experience all this in the middel of the city, says the vocalist.
Bjørn Inge Engebretsen joined his fellow band members in a menagerie of charachers styled by F2F-designer through many years, Tommy Løland. Amongst the cast were flame thrower  René Magritte-inspired businessmen and a riding cowboy-replika.
In addition to Engebretsen, Camp Sounds consits of Martin Bekkevold and Mårten Haug. The director of the videoen was Pål Laukli and the concept was created by Pål in collaboration with Face2Face' consultant David M. Karlsen.