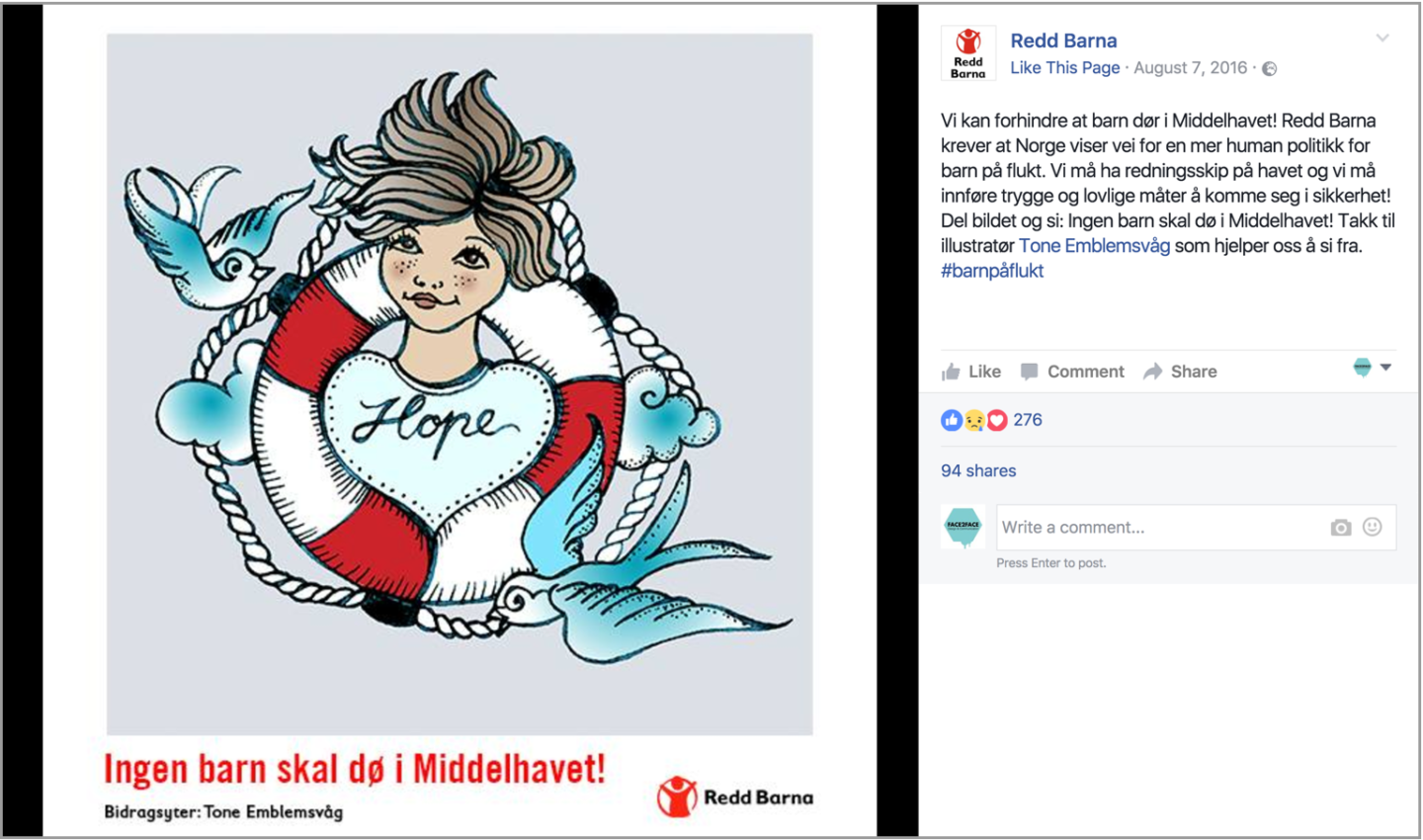 DESIGN: Tone Emblemsvåg illustrates social media campaign for Save The Children Norway.
We joined Save The Children in their campaign to help them put a spotlight on refugee children. Face2face's Head of Design, Tone Emblemsvåg participated with one of her beautiful illustrations.
17 artists illustrated their version of a lifebuoy which were shared more than 4 000 times in social media. The campaign was picked up by the Norwegian Broadcast Company (NRK), made into an exhibition at "Det norske Teatret" and put together as a collage handed over to the Norwegian Prime Minister, Erna Solberg.